Picnic in the Park
Sat, Oct 28, 2017 at 4:30pm
Event Essentials and the Madison Parks Foundation
are proud to present
the Second Annual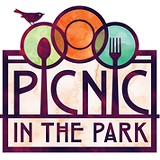 at Hoyt Park on October 28th, 2017
4:30 pm – 10:00 pm
Join us as we celebrate the legacy of our amazing parks and
learn the history of how these parks helped shape Madison.
The evening features an exquisite dinner celebrating
local farm and food profiles prepared by local chefs.
JOHNNY HUNTER
Jonny is the co-founder of Underground Food Collective which includes Underground Butcher,
Underground Catering, Underground Meats and Forequarter Restaurant.
As a James Beard nominated chef, he is a strong contributor to Madison's nationally recognized culinary scene. Jonny is currently developing First Course, a job training program focused on supporting people in the food industry. He is an avid supporter of parks through his generous work with Makeshift Festival and Picnic in the Park.
PHILLIP HURLEY & JOHN GADAU
Phillip and John are co-owners/chefs of Sardine, Gates & Brovi and Marigold Kitchen. These James Beard nominated chefs met in 1997 while living in Chicagowhere they quickly realized they shared the same desire of highlighting the importance of local ingredients and sustainable sources. In 2000 they moved their families to Madison where they have and will continue to broaden the talent level of our local food scene.Madison Parks Foundation is excited to welcome these talented chefs as they lend their expertise to this year's Picnic in the Park.